Lots of Dell users want to turn a Dell XPS 13 laptop into a wifi hotspot because the ultrabook is thin and powerful enough to make a life of WiFi-on-the-go. Dell XPS 13 is one of the popular ultrabooks that run the latest Windows operating system, namely Windows 10. It supports advanced and speedy Windows features, and you can easily turn your Dell XPS 13 into a WiFi hotspot with some handy tools on the OS so that you can share the WiFi network from your Dell laptop to your iPhone, iPad, Android phone, Windows phone, Kindle, etc.
Now let's have a close look at how to create a WiFi hotspot on your Windows 10 Dell XPS 13 laptop.
Top 2 Ways to Turn Dell XPS 13 into a WiFi Hotspot
Before you start the hotspot creating, you need to make sure there are no problems with the network related hardware and software, which should be checked just in case you fail to make the WiFi hotspot. If the wireless adapters or drivers are broken, missing or incompatible with the PC, you can click here for driver solutions.
Method 1. Create a Virtual WiFi Router on Dell XPS 13 via Windows Settings
Step 1: Use Windows shortcut keys Win + I to launch Windows Settings. Choose the menu Network & Internet.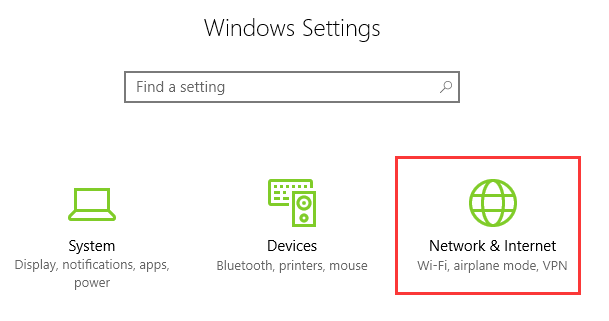 Step 2: Select the Mobile hotspot tab on the left side. On the right column, turn on Share my Internet connection with other devices. Then the WiFi hotspot feature is enabled on Windows 10.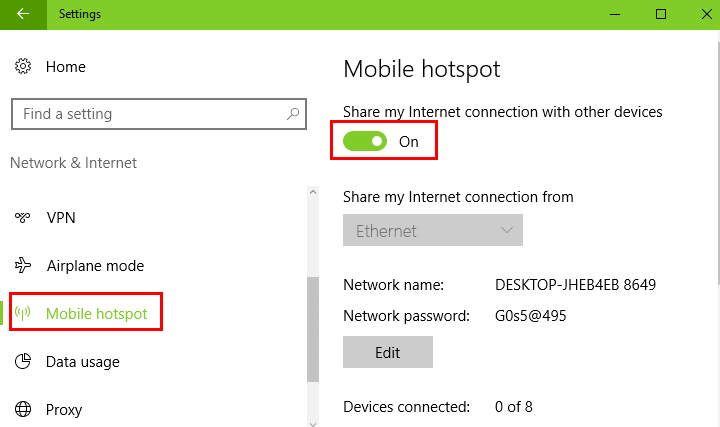 Step 3: If you want to change the SSID and the password to easily remembered ones, click the Edit button to get to the Edit network info box. Change the Network name and the Network password as you prefer. And then click the button Save to apply the changes.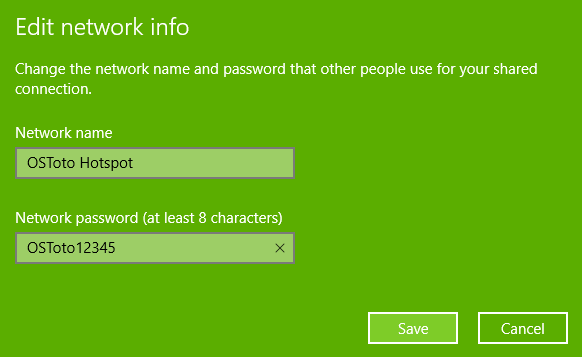 Step 4: Enable the wireless feature on your WiFi-enabled devices like smartphone, tablet or WiFi printer, and enter the password and connect to the WiFi hotspot you made on your Dell XPS 13.
This is how to make your Dell XPS 13 a virtual router. But if you prefer a more efficient solution, you can go to Method 2 below.
Method 2. Turn Dell XPS 13 into a WiFi Hotspot with OSToto Hotspot
You can always enable WiFi connection via the built-in tool on Windows 10. However, if you downgrade the OS from Windows 10 to Windows 8.1, 7 or Vista, which doesn't support the feature, then you may want to make use of OSToto Hotspot to turn your Dell XPS 13 into a WiFi hotspot with just one click. It is the most popular wireless hotspot creator compatible with Windows 10, 8.1, 8, 7, Vista and the classic XP. You can get it directly with the button below.
The WiFi creator can build a stable and strong wireless hotspot on your Dell XPS 13. After you click and launch the OSToto Hotspot, it will automatically create a WiFi hotspot with a random SSID and a password. But you can edit both of them and replace with easily remembered ones. Then you can share the hotspot with your friends or your other wireless-enabled devices like iPhone, Android tablets, Windows phone, etc. Thus you save the phone data and the fee.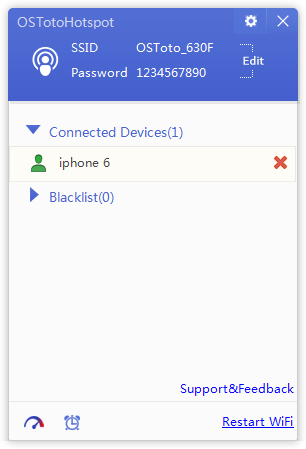 OSToto Hotspot follows the WPA2 standard, and it can protect your Wireless network from the squatters. When you find others connect to your Internet sharing, you can add them to the blacklist on the WiFi hotspot creator. Also, it supports other Dell XPS models, such as Dell XPS 14, Dell XPS 15, Dell XPS 17, etc., and other computer brands like HP, Lenovo, Acer, Asus, MSI and more.
If you have any other question on how to turn Dell XPS 13 into a WiFi hotspot, you can reach the comment section below, and tell us.
RECOMMENDED DOWNLOAD