"Can I use my Dell laptop as a WiFi hotspot"? Yes, you can. You can easily turn your Dell laptop, notebook or desktop PC as a free WiFi hotspot, so that you can share the internet connection with multiple devices, like iPhone, iPad, iPod touch, Samsung Galaxy, HTC One, other Android mobile phones or even laptops. There are several methods to set up your Dell computer as a wireless hotspot or wireless router for Windows 10/8.1/8/7/XP/Vista, but before you are going to do that, there are several things you need to check in order to make it successful...
How to Use Your Dell Laptop or Desktop as a WiFi Hotspot – Top 3 Requisite Things
What you need in order to convert a Dell laptop or desktop computer into a WiFi hotspot? There are 3 requisite things.
1. Internet Connection on Your Dell Computer
The very first thing is to insure that your Dell PC has internet connection, so that you can share the internet connection. The internet access on your Dell computer can either be wired connected or wireless.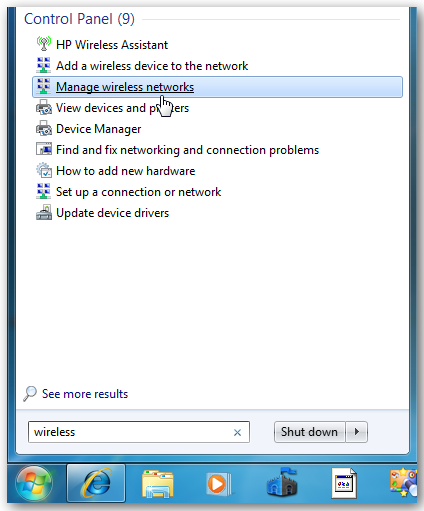 We've tested many internet connections to build the stable and strongest WiFi signals. The ones like using Ethernet connection for internet access and connecting to the internet through a mobile USB modem work very well.
2. Wireless Network Adapter Working Properly
A wireless network adapter is the must-have device to turn on WiFi hotspot in Dell laptop, notebook or desktop computer. Most laptops and some desktops come with a wireless network adapter already installed. You can go to Device Manager (click on the Start button on your computer and type "device manager" in the search box) to check if your Dell computer has a wireless network adapter. If no, buy one to install into your computer. The universal serial bus (USB) wireless LAN card is a nice choice because it's small, easy to install, and can be moved around to different computers.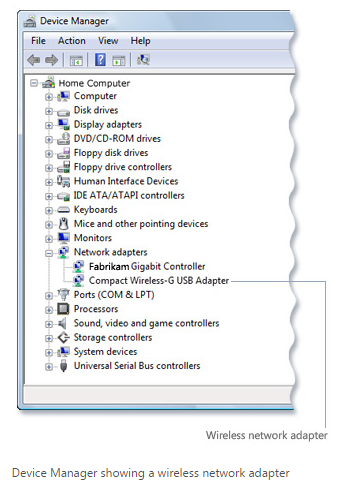 Make sure the wireless network adapter or card is working properly, such as it can be recognized by your computer and work to set up Dell laptop or desktop as WiFi hotspot. If there is any problem, try to install the wireless network driver to fix the driver issues.
3. Using WiFi Hotspot Creator App or Commands
After the first 2 things are confirmed, you can use command prompts or try a WiFi hotspot creator to help make your Dell computer into a WiFi hotspot. Using commands is complicated and in many cases you won't have the internet access although you've built the WiFi hotspot. This is "hard" for many users, especially for the green hands. Using a WiFi hotspot creator, like OSToto hotspot (formerly called 160WiFi) is much more effective and easier. It enables you to instantly setup WiFi hotspot and use your Dell computer as a free WiFi hotspot with just one click.
Free download and install OSToto Hotspot on your Dell laptop, notebook or desktop PC. It works well to transform your computer into WiFi hotspot on both 32 bit and 64 bit Windows 10, Windows 8.1, Windows 8, Windows 7, Windows XP and Windows Vista.
How to One-click Turn Dell Laptop, Notebook or Desktop PC into a Free WiFi Hotspot
It's so easy to use Dell laptop, notebook or desktop computer as a wireless hotspot. After you install OSToto Hotspot on your computer, one click to launch it. It will automatically start a stable and strongest WiFi hotspot to share internet connection.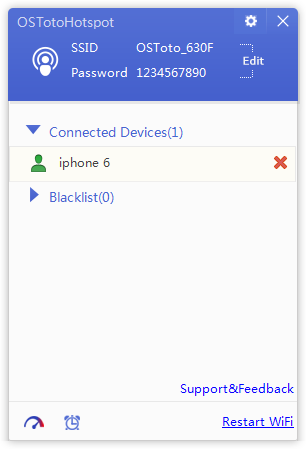 Now use your WiFi enabled devices, such as your mobile phone, to access the internet access point with the name and password.
You can freely edit the hotspot name and password as you like. OSToto hotspot has the standard WPA2 for password protection to keep freeloaders out.
You can also try OSToto Hotspot on any other computers, like Asus, Lenovo, Samsung, Acer, HP, Sony, Toshiba, IBM, Alienware, Compaq, Gateway, LG, Microsoft, MSI, etc.
Since we've dedicated the all-round methods to create WiFi hotspot in the post Top 3 Ways to Use Your Windows Computer as a Free WiFi Hotspot, you can check how they work, including the method of using command prompts.
Make Any Dell Computer a Free WiFi Hotspot
You can make any Dell PC into a free WiFi hotspot with OSToto Hotspot. Here are parts of the hottest Dell laptops and desktop computers.
| | | |
| --- | --- | --- |
| Dell Inspiron i5558-2147BLK laptop | Dell New Latitude14 3000 Series | Dell Inspiron I3147-10000SLV laptop |
| Dell Inspiron touchscreen laptop PC | Dell Latitude E6540 laptop | Dell Inspiron 15 5000 Series |
| Dell Latitude 13 Educational Series laptop | Dell Inspiron A6 Series touchscreen laptop | Dell i7 |
| Dell i5 | Dell Inspiron 7000 Series | Dell Inspiron I3152-6691GRY |
| Dell Inspiron I7548-2571SLV | Dell Inspiron I7558-2510BLK | Dell Inspiron I7548-7858SLV |
| Dell Inspiron I7352-4433SLV | Dell Inspiron I7352-2767SLV | Dell - Optiplex Desktop Computer |
| Dell Inspiron desktop I3847-6162BK | Dell Inspiron All-in-one desktop | Dell - XPS 8700 Desktop |
| Dell - Optiplex 3030 All-in-one desktop | Dell - Optiplex 3020 desktop | Dell - Optiplex 9020 desktop |
| Dell Inspiron 3646 desktop | Dell - Optiplex 755 desktop | And more |

RECOMMENDED DOWNLOAD