Sharing network from computer via WiFi becomes common
Want to share Internet for other devices including mobile phones, PCs, cameras, music players, etc with computer wireless network features? However, it's very tiring to create sharing Wi-Fi hotspot especially when you don't have a wireless router help you. If you want to create a free Wi-Fi hotspot in Windows 10 with one click, read more.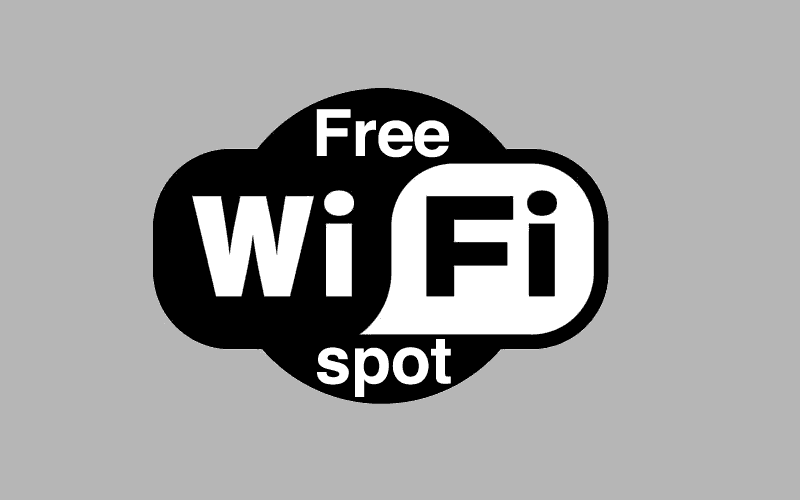 Ways to create free Wi-Fi hotspot on Windows 10 computer
Windows 10 has been released for a period of time. And many users want to learn how to create a free Wi-Fi hotspot (acess point) on Windows 10 computer to share Internet connection with iPhone, iPad, Android phones, laptop, notebook or other Wi-Fi-enabled devices. Indeed, there are two main directions to help you get free Wi-Fi hotspot on your Windows 10 laptop, notebook, and desktop PC, icluding Asus, HP, Dell, Acer, Lenovo, IBM, Samsung, etc.

1. Build Wi-Fi hotspot on Windows 10 PC without software
Thanks to the "Virtual Wi-Fi" technology that's built into Windows 7 and up, which means Microsoft has added a hotspot creating feature for you to make laptop, or notebook as a wireless router. You can learn how to enable "Wi-Fi hotspot" feature with commands for Windows 10, thus you can convert your computer into a sharing Wi-Fi hotspot.
Firstly, you need to open command prompt as administratior. Pressing Win+X can open it fastly.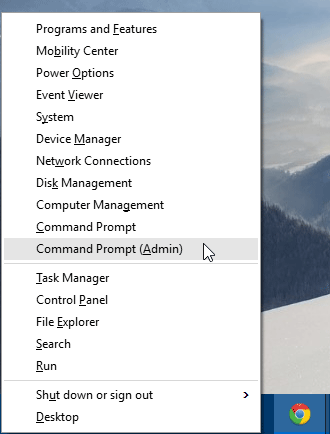 Then, a prompt windows wii pop out, you just click YES, after comand editting windows appear, enter the following command in your command prompt windows:
"netsh wlan set hostednetwork mode=allow ssid=YourSSIDName key=YourKey"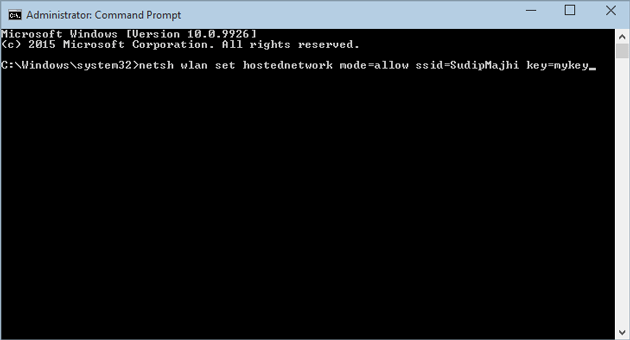 Of course, you can change YourSSIDName and YourKey based on your need. Yourkey means your password of this Wi-Fi, And YourSSIDName is the name of the Wi-Fi. After you set everything, press enter, the system will create Wi-Fi hotspot, finally, enter the following command to start Wi-Fi connection.
"netsh wlan start hostednetwork"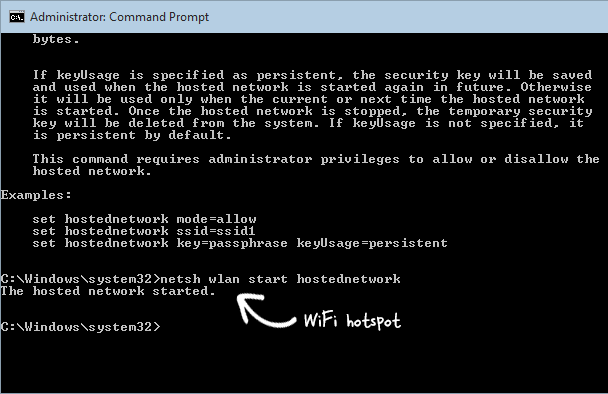 OK, your Windows 10 free Wi-Fi hotspot has been ready to link. Generally, Wi-Fi hotspot is sharable by defult, if not, you can go to network and sharing center to turn on sharing. Now, other device can easily link to this shared hotspot. If you want to turn off it, just enter the following command in command prompt.
"netsh wlan stop hostednetwork"
2. Set Free Wi-Fi hotspot for Windows 10 PC with software
Do you think the way to share Internet with Wi-Fi hotspot on Asus, Dell, HP. Acer, Lenovo, IBM, Samsung Windows 10 without software is complex? It might be hard for some users to operate such commands. So, it is more convenient to use software help you create hotspot on Windows 10 computers .

OSToto Hotspotis your best choice. This small but powerful tool can help you create a Wi-Fi hotspot via computer wireless network card in one- click. You don't need to enter any commands and you don't need to buy a wireless router.

Steps for Internet connection sharing with OSToto Hotspot

Download and install OsToto Hotspot on your Windows 10 laptop, notebook or desktop to start to make a free Wi-Fi hotspot .
Then, launch OSToto Hotspot, it will automatically help you create a free hotspot. You can modify or edit the Wi-Fi name (also called SSID) and password from the top of the interface. Now OsToto Hotspot transforms your computer into a Wi-Fi sharing hotspot. Any Wi-Fi-enabled devices nearby can easily join the Wi-Fi with the name and password.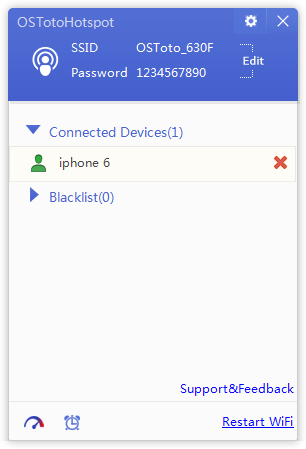 OSToto Hotspot supports for most of Windows 10/8.1/8/7 devices
OSToto Hotspot can run on almost all brands and models of devices which are popular on the market.

Asus

Dell

HP

Lenovo

Acer

N551JQ

Inspiron 15 5000 series

Envy series

Yoga series

Aspire V3

ROG G771JM

Inspiron 15 3000 series

Sprout

ThinkPad Yoga 15

Aspire V5

X751LD

XPS series

Spectre x360

ThinkPad X250

Aspire V7

Zen AiO

Latitude4 7000 Series (E7450)




Pavilion

series


Flex series

Aspire R

A10 Series

Inspiron 13 7000

series

all-in-one


Edge series

Aspire T
RECOMMENDED DOWNLOAD