App developers release their app updates regularly to add new functions or solve important bugs. How to get the app updates on a Windows 10 computer? Here are 2 ways to update apps or programs in Windows 10.
Method 1. Update Apps in Windows 10 from Windows Store
You could update apps from Windows Store. The Windows Store could be set to automatically update apps or programs in Windows 10. To do it, do the following:
Step 1. On the Start screen, select Store to open the Windows Store.
Step 2. Click the user icon on top, and then click Settings.
Step 3. Under App updates, toggle on Update apps automatically.
Note: Windows Store can only update those apps downloaded from Windows Store on your computer. Some programs downloaded from other sources can't receive a prompt update.
Method 2. Update Programs in Windows 10 with OSToto Software Box
As mentioned above, Windows Store doesn't push updates to all your installed apps. Moreover, it has ever been reported that some apps might have already been removed from Windows Store when you just get the update notifications.
If you want to update all installed apps at once to experience new functions, especially when you have multiple apps need to be updated, you could employ a professional Windows app update utility tool like OSToto Software Box, the most effective way to update apps and programs for Windows 10. All the app updates are genuine version, not from any third-party website.
In addition to apps update, OSToto Software Box is equipped with many other features, such as apps download, apps install, and apps uninstall.
Click the button below to free download OSToto Software Box.
To keep all your apps up-to-date, take the following two simple steps to use OSToto Software Box to update apps and programs in Windows 10.
1. Launch OSToto Software Box
Double-click OSToto Software Box to launch it on your computer. Click the "Update" tab on the left column to head over to the "Update" menu. OSToto Software box will automatically detect how many app updates are available.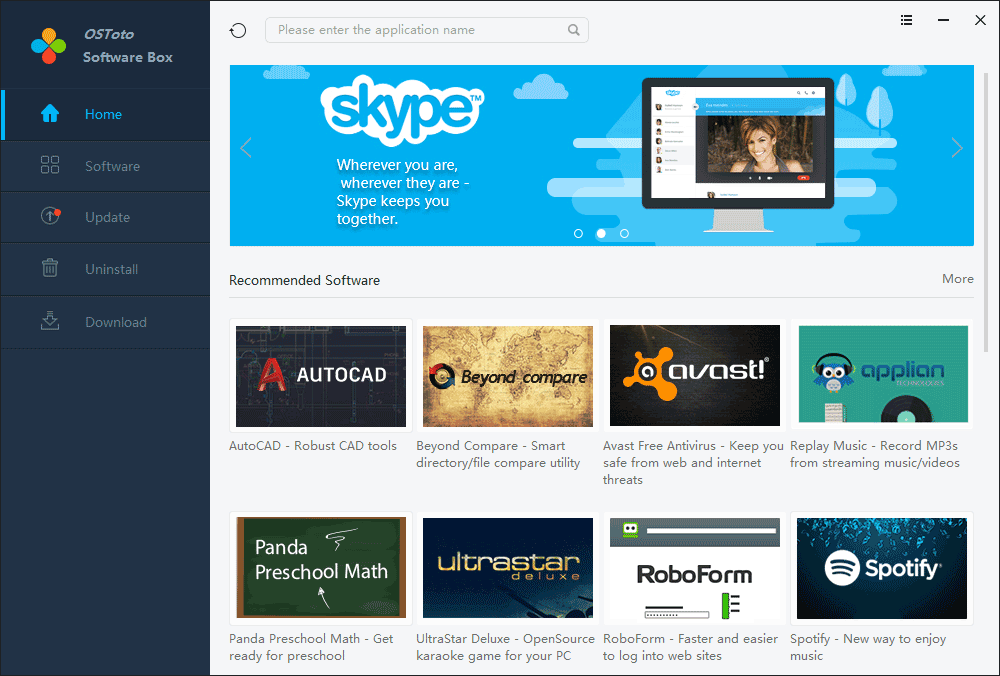 2. Update Apps and Programs for Windows 10
Click the "Update" button next to each update that you want to install. OSToto Software Box will begin to automatically update all these Windows apps.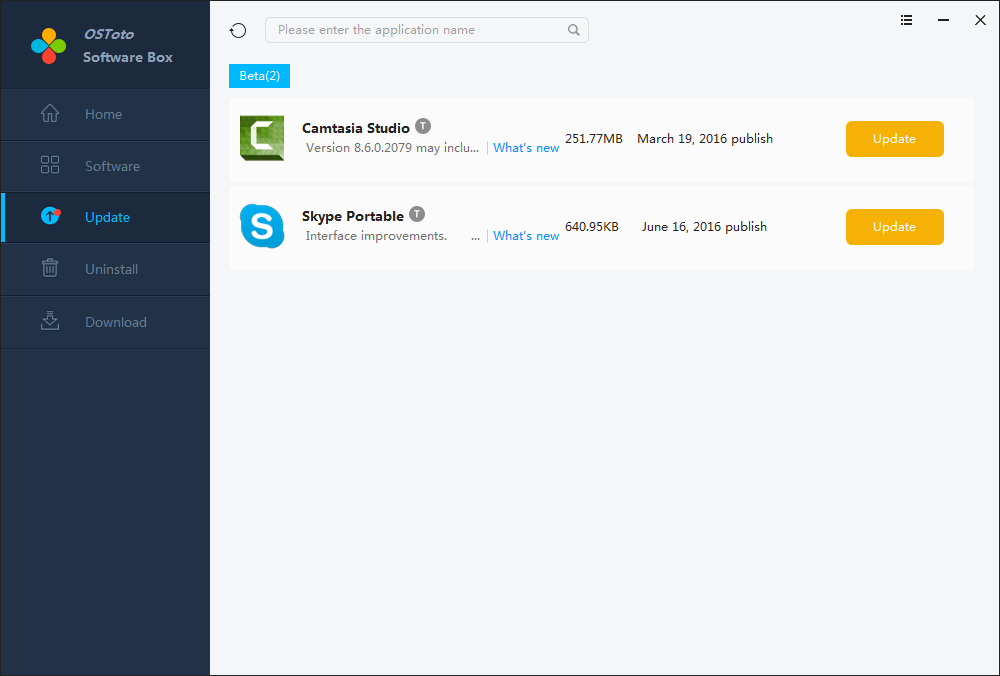 If you are on a slow Internet connection, you could click the "Pause" button to pause the apps or programs you don't want to update for the time being, and click the "Play" button to update apps or programs you want to update in Windows 10.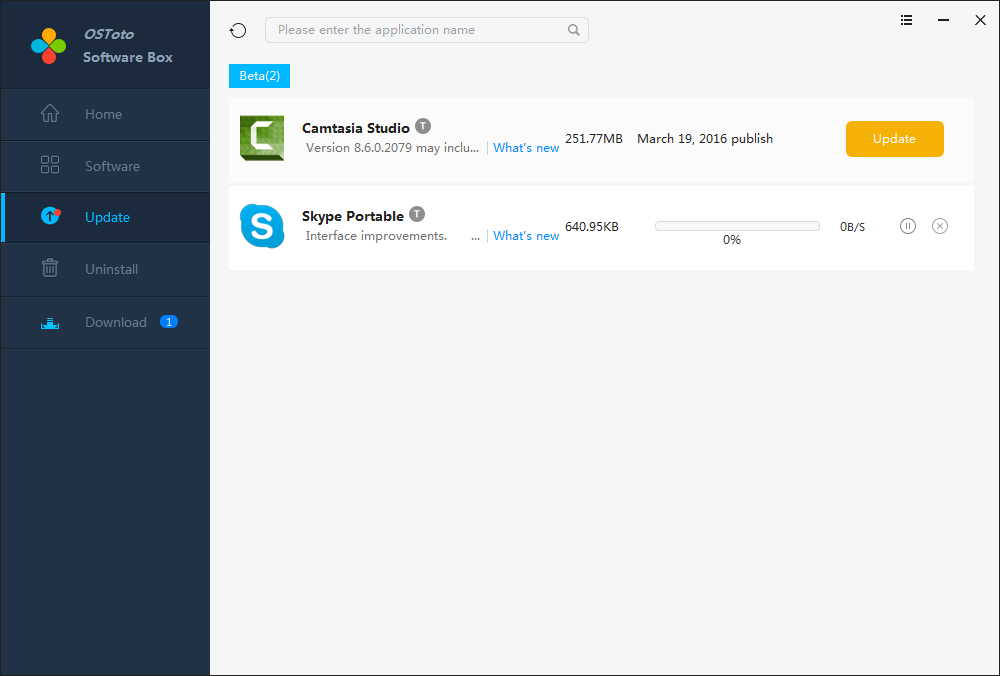 With OSToto Software Box, you could no longer manually check for app updates by yourself and don't need to manually install app updates one by one anymore. Save you great time and energy.
If you come across any apps update issues in Windows 10, please leave comments below this post.