OSToto Hotspot
Turn your computer into a sharing WiFi hotspot
Supported OS: Windows 10/8.1/8/7/XP/Vista, Windows Server
Version: 4.4.0.4 File Size: 4.7 MB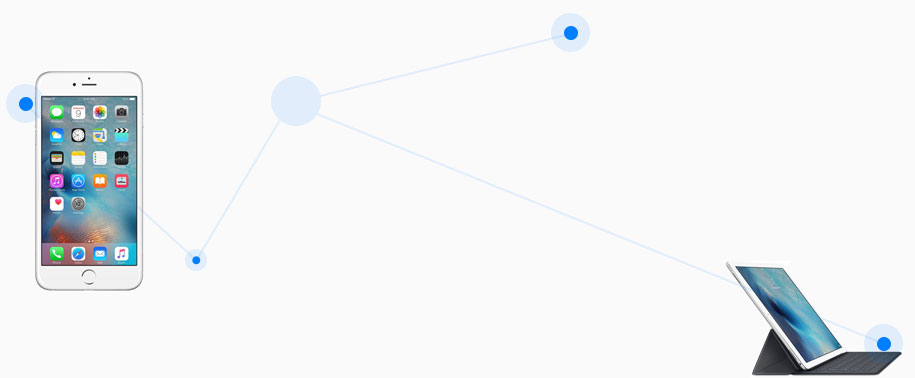 Why Choose Free OSToto Hotspot
Note: For better understanding of more users, we've changed the name 160WiFi into OSToto Hotspot.
Free at all. It provides 1-click free WiFi hotspot. No hidden cost, no function limit, and never waste your money on those expensive ones that won't work.
Enjoy Wi-Fi anywhere. It offers the greatest choice of available Wi-Fi hotspots anywhere like home, office, airport and so on.
Secure. OSToto Hotspot is safe to use. With WPA2 PSK password protection, it keeps freeloaders out, which means no one can connect to your wireless hotspot without your permission.
Save money. It can turn your computer into a wireless router, allowing your phone or other portable devices to connect the hotspot to surf the internet for free. This cuts the monthly data usage of your phone and avoids expensive hotel/school network access fees.
Easy to use. Download, install and connect. 1 button to set up Wi-Fi wireless access point.
Strong and stable. With 2 modes of Wi-Fi sharing, the created WiFi hotspot is stable enough and has never been broken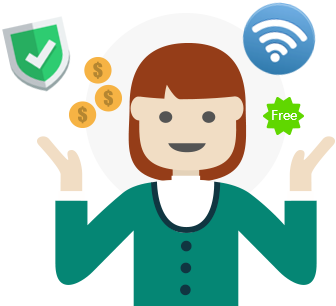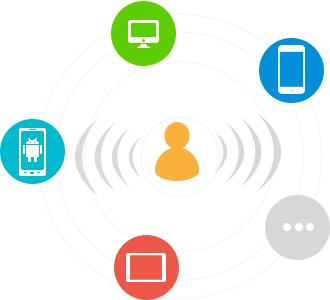 Share Your Network to Other Computers, iPhone, iPad, Android Portable Devices, etc.
OSToto Hotspot allows a quick and easy setup of WiFi hotspot. As long as you have an internet-available computer with an enabled wireless adapter, you can use this Wi-Fi hotspot creator to setup a sharing hotspot and send the internet connection to friends nearby.
All the nearby wireless devices such as other laptops, desktops that have a working wireless adapter, smartphones, tablets, media players, kindles, wireless printers and other Wi-Fi enabled devices can join your network just like joining a WiFi setup by a wireless router and enjoy the internet surfing freely.
Use it anywhere as you like, at hotel, at home, at office...
Work as a Wireless Transmitter/Router
No wireless router but want to connect your smartphone/tablets or other wireless devices to a WiFi network? In this case, OSToto Hotspot is the best and easiest choice. Working as a simple wireless router on computer, it enables you to wirelessly share any internet connection (WiFi, LAN, DSL, Cable, Bluetooth, Mobile Broadband Card, Dial-Up, etc.) with others.
Briefly understanding, you can take OSToto Hotspot as a simple and handy wireless router which will transmit the network signal as WiFi to a limited space. Without a wireless router, you can get wireless network easily wherever and whenever without worrying about there is no unlimited data plan with your cell phone service provider.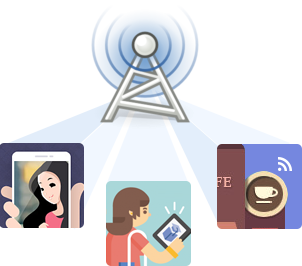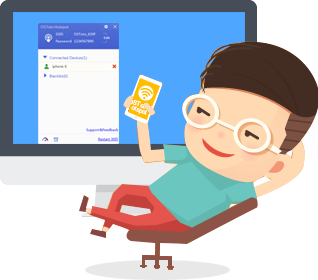 Customize Your Wi-Fi Sharing with Handy Features
OSToto Hotspot is user-friendly designed. It has more features to help you customize your Wi-Fi sharing.
Edit the Wi-Fi hotspot name and password at any time.
2 Wi-Fi sharing modes: Speed Mode and Normal Mode. One click to switch between them. This guarantees high efficiency of Wi-Fi sharing.
Blacklist any connected device and cancel the blacklist anytime.
Offer options to update wireless driver to insure your wireless adapter working. Alternatively, you can use Driver Talent to fix the wireless adapter driver issues.
1 click to timing shutdown on your computer and cancel it anytime -- no need to type commands
Save Cellular Data & Avoid Overcharges
With OSToto Hotspot, you never need to worry about the overflow of cellular data and pay overcharges. It cuts monthly date usage of your phone and saves money to buy wireless router and avoid expensive hotel/school network access fees.
In some cases, for example, hotel will charge internet fees per device. Then, OSToto Hotspot is especially helpful. With only one computer that is charged, launch this utility and start the hotspot. Others in this room will get a free internet connection on their devices.
Enjoy free and unlimited internet connection now!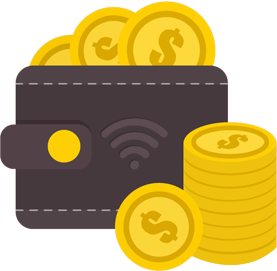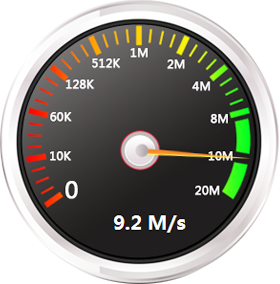 Detect Network Speed at Hand
Want to test your network speed?
Just click the speed icon in the left bottom to get your network speed.
No need of additional software or online service. You can detect your network speed with ease.
Easy-to-use, and Set up in Seconds
With OSToto Hotspot as a Wi-Fi hotspot creator on your computer, you can have your portable devices well connected to the Internet in seconds. See how to use it.