Have set different passwords to your PDFs but they are too complex to memorize? Want to re-encrypt PDF files with simpler passwords? Tired of typing the password each time when opening an everyday-used PDF file and want to lock the PDF?
If you've locked a PDF with long password and now you want to re-encrypt PDF with a simple one so that you can easily open it, you can use OSToto iPDF viewer to decrypt and re-encrypt your PDF file with only a few clicks of your mouse.
iPDF is a free and powerful PDF viewer software in small size which you can use to open multi-format files and add passwords to them. You can click the button above and re-encrypt PDF files in your Windows 10, 8.1, 7 or XP computer instantly.
How to Unlock and Re-encrypt PDF File in Windows PC
In this tutorial, we'll show you how to remove password from PDF file and then add new password to it.
Step 1: Unlock the PDF File
It is difficult to remember the complex password when you're opening your PDF file. So firstly, you need to open your originally encrypted PDF file with correct password and unlock it.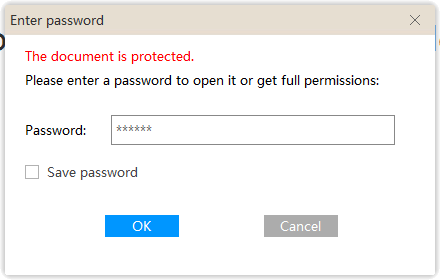 After opening the file, right click anywhere on the PDF and select PDF Decryption.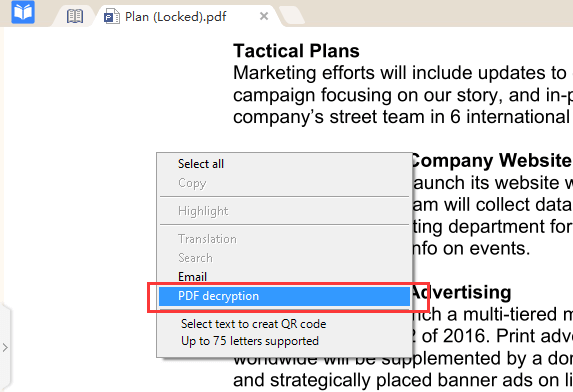 Password again! Don't be worried. This must be the last time you type into the annoying password. Type into the password and choose a specified location to store the to-be-re-encrypted PDF file. And then click OK.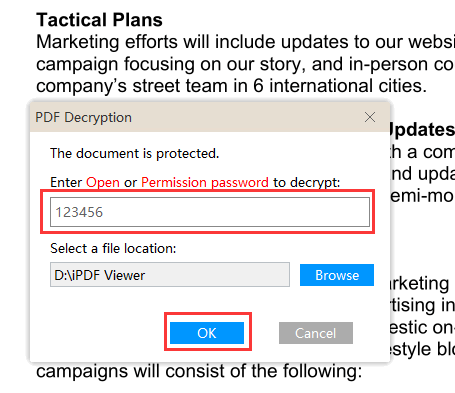 Now you've removed the password of the PDF. Then go to the next step to re-encrypt the PDF file.
Step 2: Re-encrypt PDF
Click a blank tab in iPDF Viewer and open the new PDF file you've decrypted and stored in Step 1. It has been renamed and added a mark "_decrypted", so it is easy to find the PDF on your computer.
Right click the blank area of this PDF and select PDF Encryption. And then a box pops up and asks you to select an encryption type (Open, Permissions and Open file or other permissions) and a specified location to store the re-encrypted PDF file.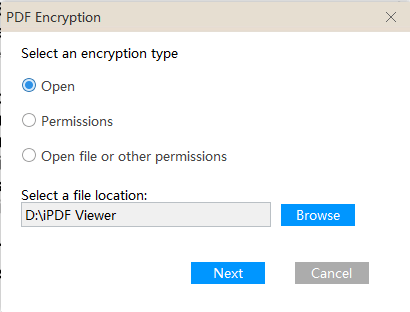 1. If you want to add password only, then choose Open and go to the next page to re-encrypt it with a simple password.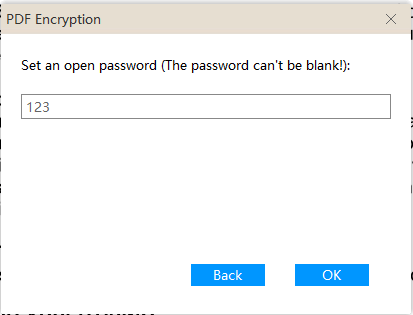 2. If you want to add both the password and permissions, then choose Permissions. You can encrypt the PDF file and determine whether others can print, copy, add note or edit the PDF or not.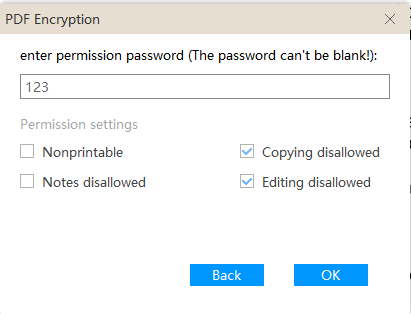 3. If you want to add password to both the PDF and permissions, you can choose the last option. This will make the PDF file opening more difficult but, at the same time, your file is protected with double passwords.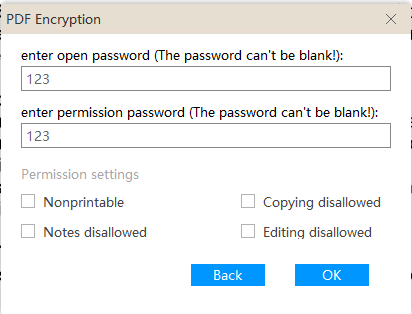 Finally, click OK to finish the PDF encryption and create a new encrypted file, which has been added a mark "_encrypted".
In the whole setting, you have 3 PDF files that contain the same content but they are in different opening status:
The original PDF with complex password: xxx.pdf
The decrypted PDF: xxx _decrypted.pdf
The re-encrypted PDF: xxx _decrypted_encrypted.pdf
You can delete the first two PDF file and keep the newly encrypted one.
That's it. You've re-encrypted your PDF file and next time when you open your PDF file with the simple password.
Besides decrypting and re-encrypting your PDF, OSToto iPDF Viewer can also annotate or highlight PDF files, generate a table of contents and support plenty of other document formats, such as XPS, DJVU, COMIC, CHM, EPUB, MOBI, and PLANDOC. For more information, click here.
All of the above are the possible easy steps to re-encrypt PDF. If you have any questions inform us by comment please.